MXDX: Jason Bourne, The Town | Composer David Buckley on his career and scoring Jason Bourne, The Town, The Good Fight and Call of Duty: Ghosts
In this episode, I speak with composer David Buckley on his impressive career scoring big action films like Jason Bourne and The Town, as well as hit television shows like The Good Wife and The Good Fight. He tells the story of how he took the opportunity to come to Los Angeles to work alongside celebrated composer Harry Gregson-Williams and helped out on films like Shrek the Third and Gone Baby Gone. David also talks about scoring the video games Call of Duty: Ghosts and Batman: Arkham Knight and how the process differs from film.
Subscribe on Google Play Music
Music used in this episode by William Ryan Fritch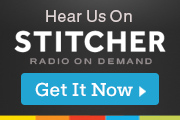 From David's Website:
Emmy nominated composer David Buckley has just finished scoring the remake of Papillon starring Charlie Hunnam & Rami Malek and is currently scoring the upcoming animated feature Arctic Justice. Other recent credits include Jason Bourne directed by Paul Greengrass and The Nice Guys for Shane Black and Joel Silver. Previous film scores include the Joel Schumacher-directed thrillers Trespass and Blood Creek, Ben Affleck's crime drama The Town, director Taylor Hackford's action feature Parker and Rob Minkoff's fantasy adventure The Forbidden Kingdom.
For Television, David has composed the music for the hit Scott Free/CBS drama series' The Good Wife and The Good Fight (for which he received an Emmy nomination for Outstanding Title Music), Mercy Street for PBS, BrainDead for CBS and The Gifted for Marvel/FOX.
Born in England, David's first involvement with film music was as a cathedral choirboy performing on Peter Gabriel's score for Martin Scorsese's The Last Temptation of Christ. He continued his musical education at Cambridge University where he later taught. After graduating, he moved to London to begin a successful career writing music for TV shows and commercials. In 2006, David moved to Los Angeles where he began collaborating with Harry Gregson-Williams on film scores, including Shrek The Third, Flushed Away, The Number 23 and Gone Baby Gone. He has also written additional music for such films as Wonder Woman, Fifty Shades of Grey, Fifty Shades Darker, Fifty Shades Freed, Big Eyes, Winter's Taleand American Hustle, and his music was featured in David O'Russell's Joy. David was honoured as a 'Brit to Watch' by BAFTA and has been the recipient of numerous BMI Awards.
As well as film and TV, David has written the music for a number of games, including the Warner Bros/Rocksteady game Batman Arkham Knight and Call of Duty: Ghosts for which he received a TEC Award.