MXDX: Seinfeld, Will & Grace | Composer Jonathan Wolff on his career and writing the music for Seinfeld, Will & Grace and Married With Children
In this episode, I speak with composer Jonathan Wolff about his career that spanned 29 years and countless television series. Jonathan tells the stories behind how he created the theme songs for Seinfeld and Will & Grace.
https://www.facebook.com/seinfeldmusicguy
Music used in this episode by William Ryan Fritch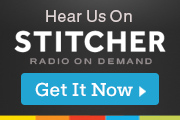 Acclaimed musician Jonathan Wolff created the music for 75 primetime network series and is best known for his iconic Seinfeld music. Now retired, he thrills concert and lecture audiences with wonderful insider stories and Q/A about his remarkable Hollywood career including yada yada of working with Jerry Seinfeld and Larry David.
A masterful pianist (think Will & Grace), Jonathan Wolff offers a performance lecture about his musical journey that is both entertaining and informative. Hear how a young artist from Kentucky became a Hollywood music legend and composer for some of TV's hottest shows!